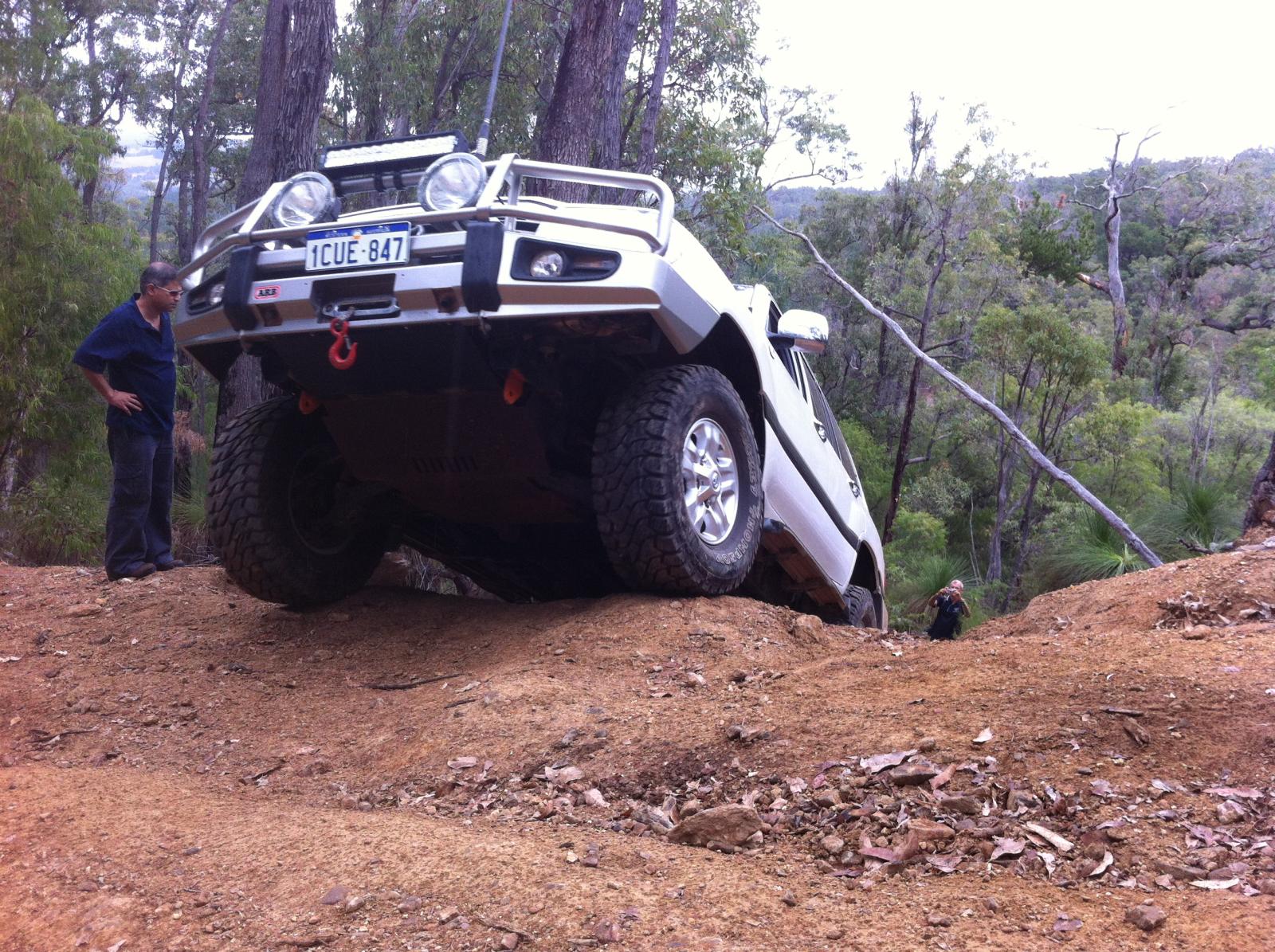 Hill Climbs
Harvey, Western Australia
Some club members putting their vehicles through their paces. It's not all about camping and cups of tea.

Heading back to camp
Sandy Cape, Tasmania
4WD Tasmania continues to be a major stakeholder in keeping the Arthur Pieman Conservation Area tracks open to vehicle access.

The Border Track
Ngarkat Conservation Park
This iconic track on the border of South Australia and Victoria only remains open because of close collaboration between the local park rangers and volunteers from a number of SA 4WD Clubs, culminating in an annual working bee.

SS Maheno Shipwreck
Fraser Island, Queensland
The New Zealand ship entered service on 18 November 1905, and was employed on commercial routes between Sydney and Melbourne via ports in New Zealand and Hobart. During World War One, she was converted into the HMNZHS Maheno hospital ship and made many trips from Gallipoli and the British Isles in support of our sick and wounded ANZACs She returned to commercial live in November 1918 until she retired on 3 July 1935 The SS Maheno was sold to a Japanese ship yard and was being towed by cable, when they ran into a cyclone and heavy seas. The tow line subsequently broke on 7 July 1935, and the Maheno drifted and ran aground on Fraser Island, where she rests to this day.

Yet to be named Waterfalls
Central Valley, Litchfield National Park
Under its MOU with the Northern Territory Parks and Wildlife, 4wdNT spent some years pushing tracks down to several waterfalls, springs and camping grounds to make Central Valley. This area will be opened to the public in 2020
4WD Australia represents and supports the Australian 4WDing community by providing advice to Government, policy makers and industry.  We encourage safe, family friendly and sustainable 4WDing in the broader community. We promote the Four Wheel Drive code of ethics to respect environmental, historical and cultural values when exploring our diverse country.
Affiliated State Associations